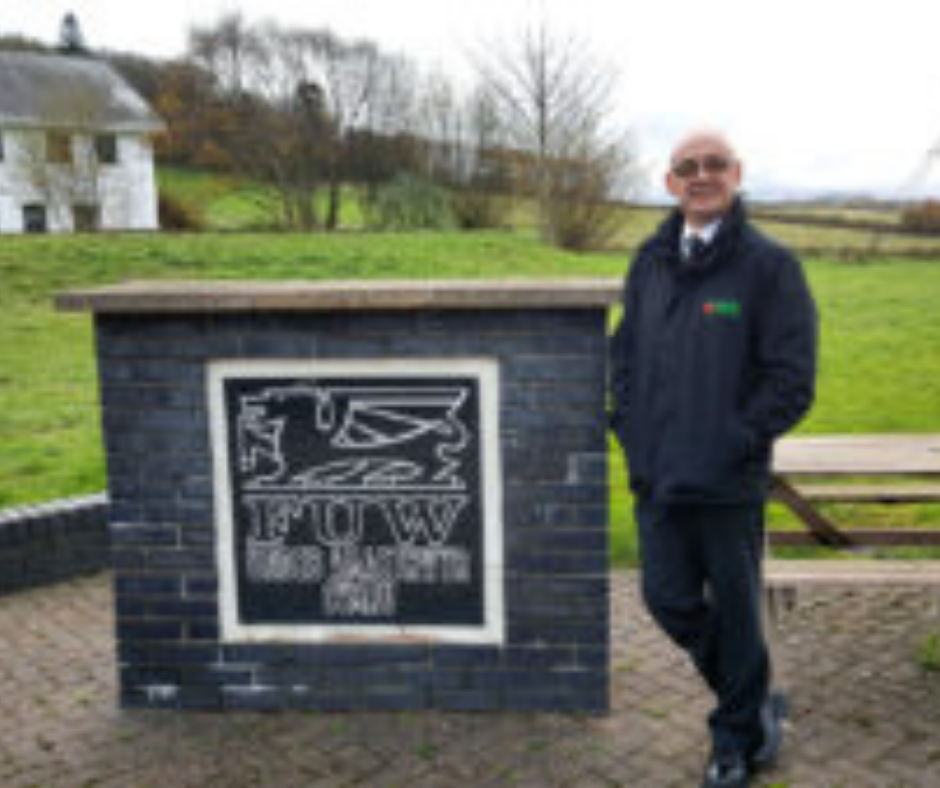 The time is right for me to retire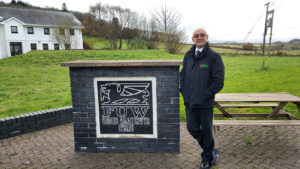 8,114 days ago – or 22 Years, 2 months, 17 days – on April 14 1998, after an interview with a panel of about 35 members, I was appointed FUW Area Officer, West Carmarthenshire, taking over from Ronald 'DJR' Evans who was retiring after 33 years of service. Today I retire after almost two years as Managing Director, FUW Insurance Services Ltd.
Much has happened in those 8,114 days. Working out complex premiums from massive rate books around the kitchen table and issuing instructions to AGF on triplicate handwritten memo pads will be a distant memory for some of us – and a completely alien past era to most others!
Some of us may remember FUW's first venture into IT when we piloted the TW Admin System, that really was a massive step forward and considering the system was built entirely in house by our talented colleague, Tony Williams, it was quite superb. Foot and Mouth; IACS; Devolution; marching through Cardiff with motivational speeches from Deputy President, Glyn Powell; Lobbying in Westminster (pre-Devolution) – Denis Skinner stuck his head in 'don't let the bu**ers grind you down' he said, then disappeared; Fuel protests in Milford Haven; even Bob Parry standing down as President – he'd been in post for ever! Life seemed so clinical and tame by today – until Covid came along!
The widening of our pathways to the Insurance market in 2007 by becoming Brokers was a massive upheaval but unquestionably laid the foundations for the growth of our business and secured the future of the Union. SSP Sirius in 2006/7 (Acturis was our preferred choice even then) and subsequently Acturis ensure we have the Compliant Broker platforms essential for conduct of business in the Regulated Market we operate in.
I often reflect on the courage, bravery and vision of the twelve or so founder members who remained behind this new, fledgling organisation, the FUW. As well as their courage and bravery, these gentlemen were pragmatic and astute enough to understand that the FUW would need funding – and by December 15 discussions had already taken place with NEM to provide insurance services for our members. It is a well tried and tested model which sustains the organisation to this day through all your hard work.
I believe the FUW is as relevant today to as it was in 1955 in promoting and safeguarding the viability and sustainability of Welsh Agriculture. Never more so, in my opinion, than in the recent and disastrous Brexit catastrophe. The FUW was clear and unequivocal from the beginning of the debate that an exit from the EU & European Free Market would be disastrous for Welsh Agriculture.
Tragically, the outcome of the referendum and the slender margin in favour of Brexit was one of those very rare occasions that the rural vote could have made a difference.
My own connection with FUW goes back a lot further than 1998. My late father became a member in the early 1960's and insured his smallholding and later his commercial business with FUW throughout his life. We were able to offer diverse SME cover even back then!
I insured my first car with NEM through FUW as a 17-year-old – ridiculously, looking back, you could get an 'Any Driver' policy for relatively little money – madness by today's standards. As I was an active farmer I have been a member since the early 1980s.
The FUW and its subsidiary company, FUWIS has presented me with significant career opportunities over the last 22 years – progressing from Area Officer to South Wales Regional Manager in 2006 and subsequently Deputy Operations Manager. When FUW Insurance Services Ltd was incorporated as a separate Limited company in 2012, as Compliance Director and ultimately – though in rather unexpected circumstances – Managing Director since July 2018.
Unexpected events and a helicopter ride, now over seven years ago, which took me out of the business for almost two years, meant I never returned to a full-time role, though in reality have done so in the last year or so. The FUW is a most generous, supportive, flexible and tolerant employer. Its willingness to work with me through my challenging recovery and convalescence back to work will always remain with me with fondness and gratitude.
It is with considerable sadness that I have taken the decision to retire, but the time is right. The business is in a good place. There will always be challenges. The insurance market is particularly volatile at the moment and rates will continue to harden and capacity and risk appetite will reduce but every challenge is an opportunity that the whole team consistently rises to.
The FUWIS Board have appointed Guto Bebb as Managing Director, an excellent appointment. It has been a pleasure working with Guto during the transition period, even though we haven't actually met face to face since he was appointed! Strange times indeed!!
We have a dedicated Executive Team, all bringing different and wide-ranging expertise and skill sets to the business and a hardworking, committed and flexible sales and support team focussed on relationship building and first-class service.
I wish everyone within the FUW, members, colleagues and your families well and thank you all for your friendship, support and courtesy shown at all times.
Cofion gorau,
Roger Van Praet