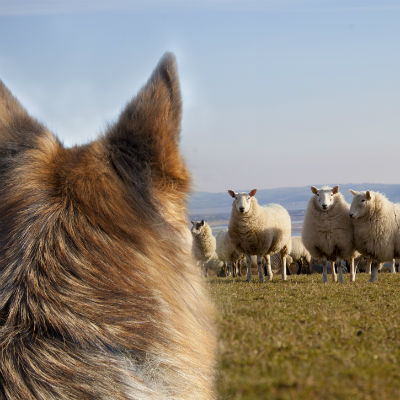 Lambing season has arrived – what to consider
by Jackie Burrows, Business Development Manager, FUW Insurance Services Ltd
As lambing season is upon us, change is in the air. As well as preparing your farm and your livestock for this intense period, it's also essential to consider other factors, such as your insurance. This can be an extremely stressful and demanding time for farmers, having to deal with tricky births, adoptions and working all hours to ensure things go as smoothly as possible. It's best to get prepared in advance so you're covered during this period of heightened risk.
Increased staff
Many farms hire additional staff to help during the lambing season to cope with the increased workload and the fast-paced environment. Remember that even if your staff are temporary, you're legally obliged to have employers' liability insurance and the same rules apply to voluntary staff. The only exception may apply to immediate family members but ensure to check this with your local Account Executive at FUW Insurance Services.
Larger flock
Your farm insurance should cover for all elements of your farm, from buildings and contents to livestock and liability. However, not all policies are the same and if the small details aren't taken care of, you could find yourself without the right cover. For example, whilst your core flock might be covered under your insurance policy, this figure might double during lambing season. To ensure you're covered for your lambs, you will need to make sure your policy covers for your flock including newly born lambs. Whilst the lambs aren't considered as your flock per se, should anything happen to them before they're sold on, this feature of your cover will ensure that you're not left out of pocket.
Call your local FUW Insurance Services branch for a chat with our friendly team.