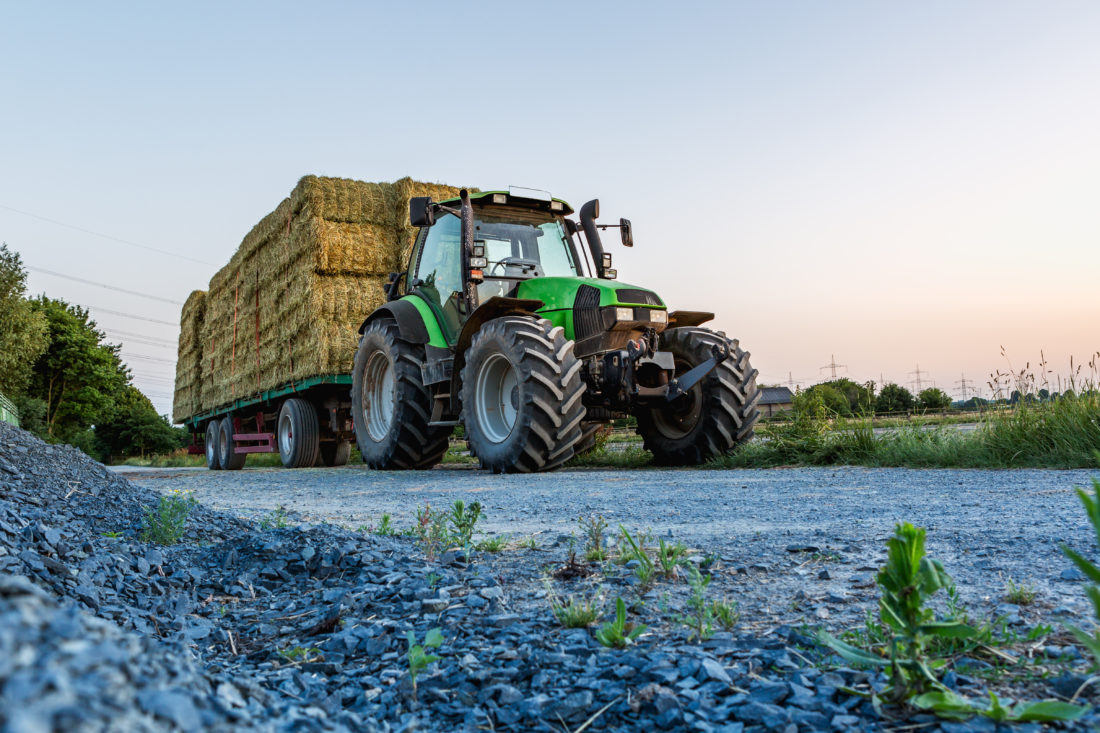 How safe is your tractor?
Agricultural incidents may be few and far between, particularly when compared to motorbike and car incidents, but when they do occur they often have serious – and sometimes fatal – consequences. Back in 2009, a 26-year-old farm worker was killed when the tractor she was driving overturned in a field. After an inquiry was carried out it was discovered that the tractor had no seatbelt or rollover protection. Her employer was fined £80,000; though no amount of money could compensate the loss of a life.
In recent years, tractors have advanced both in terms of capability and speed. Larger tyres allow for better control on demanding terrain and the installation of roll bars can help to prevent serious injuries and death. If you operate a tractor, under The Workplace (Health, Safety and Welfare) Regulation 1992 and Provision and Use of Work Equipment Regulations 1998 (PUWER), your vehicle must be able to move around in a safe manner, be adequately maintained, and anyone who operates the vehicle must receive sufficient training.
Accidents don't just happen, they are caused. Bearing the following in mind will help to minimise risk and prevent injury to you and your employees:
Safety checks to your tractor should be carried out each morning before use. Create a checklist, using the manual as a guide, ensuring you include the following: the braking system (including discs and pads), oil and fluid levels, coolant levels, fan belt and tyre pressures

It's vital for employees to receive adequate training on how to safely operate the tractor. Are they medically fit to operate it

If they aren't fitted as standard, make sure you have a seat belt and a roll-over protection structure (ROPS) installed within the driver's cab. The condition of the ROPS should be checked on a regular basis; incorrect mounting of bolts and/or corrosion can cause the structure to fail in the event of an overtur

If a trailer is used, you must check its braking system and ensure that loads do not exceed the maximum limit

Legally, passengers are only allowed to ride in the driver's cab when they have a designated seat

Appropriate clothing must be worn at all times when driving the tractor. Clothes should be well-fitted to prevent them from getting caught on moving parts; sturdy work books with good grip should be worn to operate the pedals; long hair should be tied up; and any jewellery should be removed

It's against the law to give rides to children under the age of 13, regardless of whether there is a passenger seat

When driving the tractor, ensure there are no loose objects in the cab as these could prove hazardous in the event of an overturn

Carbon monoxide kills – never start the tractor's engine in a shed or garage unless all doors are open and the area is well ventilated

If a hitch system is used, ensure it's the correct one for your tractor and carry out regular checks on the equipment, including skids, jacks and other supports

The 'safety stop' should be carried out each time the tractor is brought to a halt. This involves applying the handbrake, putting controls in neutral, switching the engine off and removing the key.

Be particularly cautious when carrying out work on slopes. Use wide wheels if possible, never turn down a slope and always descend down the slope with the gentlest gradient. In the event of an overturn, the driver should remain in their seat and must not attempt to jump out of the cab
Most accidents are caused by user negligence. Carrying out regular checks on your tractor and ensuring that it's operated in an appropriate manner will help to prevent accidents and keep you and your employees safe.
For more information about managing your risks, contact your local Account Executive today.