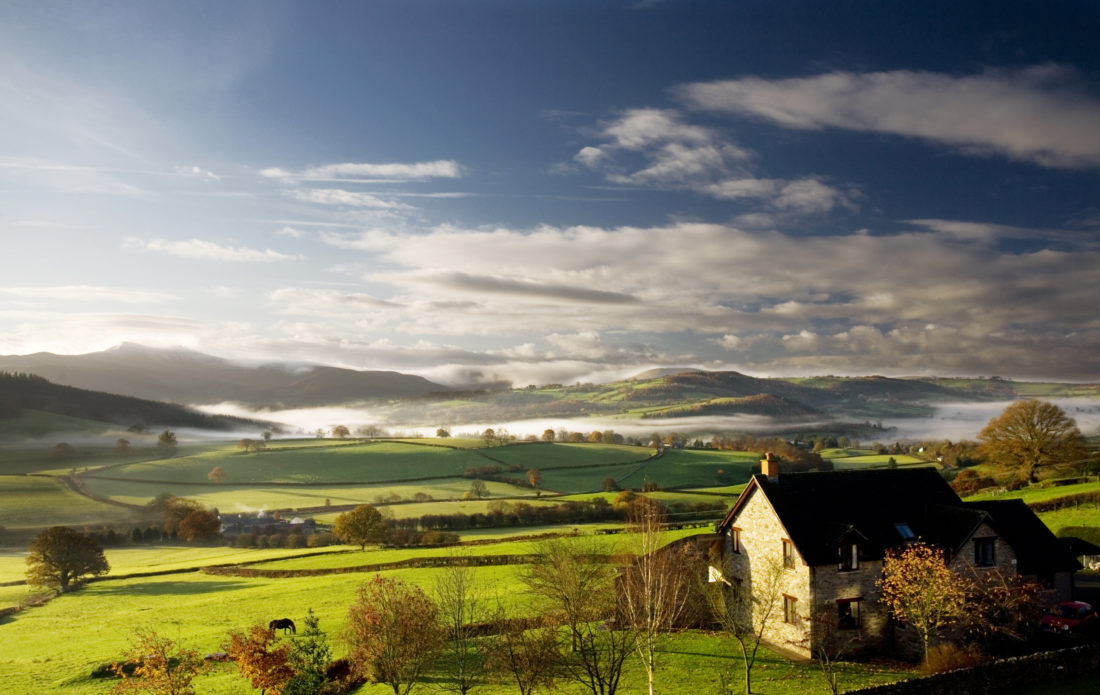 Legal information at your fingertips with rradar and FUW Insurance Services
We all know that running an agricultural business is challenging at the best of times, but over the past 18 months with the strains of the pandemic, Brexit, changes in regulation, increased fly-tipping and rural crime, not to mention the ongoing health and safety risks, land disputes, diversification issues or problems with supply chain contracts, the agricultural community, farmers and rural
organisations have a lot to deal with. Help is at hand with rradar's legal and advisory services, that are all included under the Rural Protect policy and is available through your local FUW Insurance Services broker. Meaning you're never more than a phone call or click away from the legal support you need, whenever you need it.
SECTOR SPECIALISTS
rradar is specialist litigation and commercial law firm which combines innovative digital tools, professional legal representation, and proactive advisory services to offer Rural Protect Insurance policyholders with a unique service for no extra cost.
We use our legal expertise to advise and help clients proactively manage and deliver business solutions that can reduce their legal risks.
Through our legal and advisory services, rradar's team can answer your questions, strengthen your business processes and assist with the legal and regulatory challenges you might face. We offer support and guidance when you are facing difficult situations as they arise and can help stop an issue escalating into a more complex legal dispute and insurance claim.
With rradar's Legal Advice Line Service, Rural Protect policyholders can contact the team as many times as necessary between 8am – 6pm Monday – Friday and speak to highly experienced solicitors and legal advisors, who have specialist sector knowledge and expertise to advise on a wide range of Employment/ HR, Health & Safety, Commercial and Regulation compliance queries over the phone or by email.
There is no limit to the number of times you can contact our advisors during our working hours. They are on hand to provide advice and guidance at each step of the way.
Should you require any advice and guidance that falls outside the Legal Advice Line Service, then we can of course provide, where possible, clear and transparent fixed fee quotes for you to agree and before any additional cost work is carried out. These services could include a detailed review of legal documents, the preparation of letters or emails to a third party or the drafting or production of legal documents.
Our proactive approach can provide guidance to improve your processes and procedures and we provide access to online solutions including a comprehensive resource website called rradarstation. This website is resource rich with downloadable risk assessment templates, videos and checklists that will help you identify and mitigate the risks to your business and are available to use in the day-
to-day running of your business, each written and verified by rradar's legal teams.
Health and Safety reports
With the HSE's statistics showing that the agricultural sector is still one of the most dangerous industries to work in. rradar provide an online incident recording platform called rradarreport for recording details of minor, major and near miss incidents in your workplace. As part of the policy there is also a 24/7 crisis line should your business fall victim of a business crime, suffer a serious
accident or an emergency occurs that will trigger a regulatory inspection or police check.
rradar's experienced Business Crime and Regulatory team provide legal support and representation as part of the Rural Protect Policy and will advise you on how best to work with investigating authorities such as the Police or the HSE or Environment Agency.
For more information about rradar's services under the Rural Protect Policy please contact your local FUW Insurance Broker or visit www.rradar.com and subscribe to our newsletter.
Agricultural and commercial blogs from rradar can also be seen here:
https://www.rradar.com/post/farm-safety-week-the-issue-of-safety-in-the-agricultural-sector
https://www.rradar.com/post/self-employed-contractors-and-safety-what-farmers-need-to-know