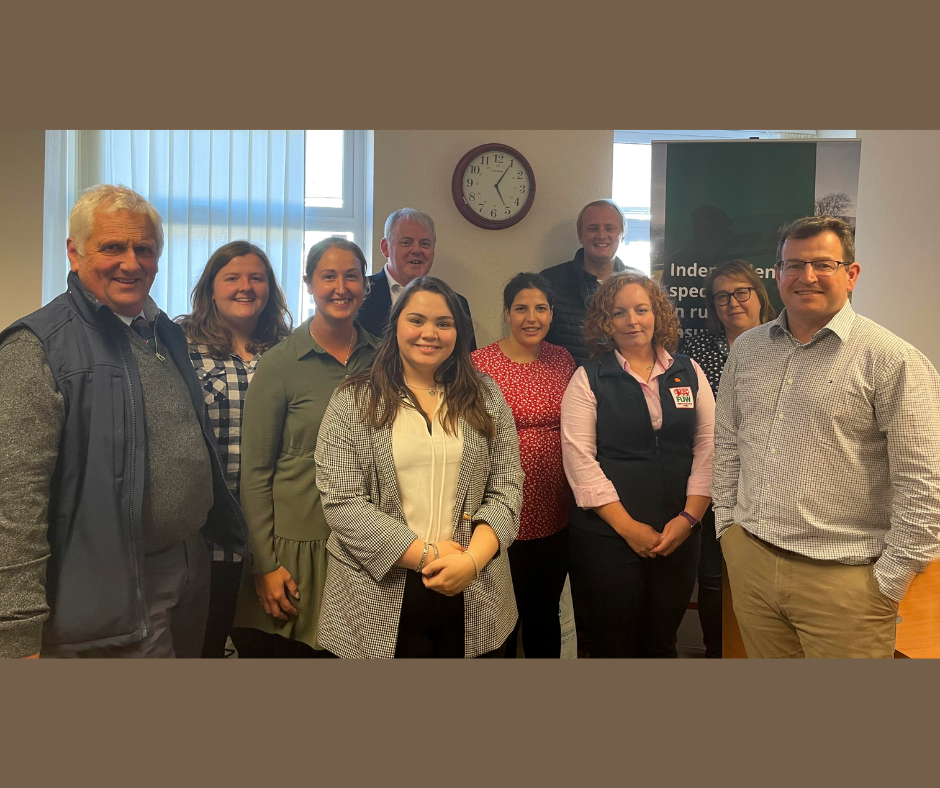 Local business highlights importance of training staff to Member of Parliament
A Ceredigion business has taken the opportunity to highlight the importance of training staff when it met with local Member of Parliament (MP) Ben Lake.
FUW Insurance Services Limited (FUWIS) welcomed the MP at their Lampeter office where he had an introduction to the work that they do as agricultural insurance specialists working throughout rural Wales.
Mr Lake further heard that all members of staff working for FUWIS have benefitted from Chartered Insurance Institute (CII) training, which ensures the exceptionally high standard of service throughout the business.
"Training is crucial for any business and at FUWIS we have benefitted from industry specific training which helps us to provide a much better and professional service to our customers," said FUWIS Senior Account Executive Gwion James.
As a business firmly rooted in the rural community, FUWIS staff also highlighted the importance of the relationship with the Farmers' Union of Wales which ensures that the insurance team is always aware of developments within the sector.
"As a business we are also aware that the FUW takes great pride in the creation of businesses to support the agricultural sector in all parts of Wales, which proves again that agriculture is central to the economic well being of our rural communities," added Gwion James.
Speaking after the visit, FUW Group Managing Director Guto Bebb said:
"We thank Ben Lake for meeting with us to discuss the important role local businesses, like our Lampeter Insurance office, play in the wider rural economy and of course the importance of such specialist services being available to the agricultural community here in Ceredigion."