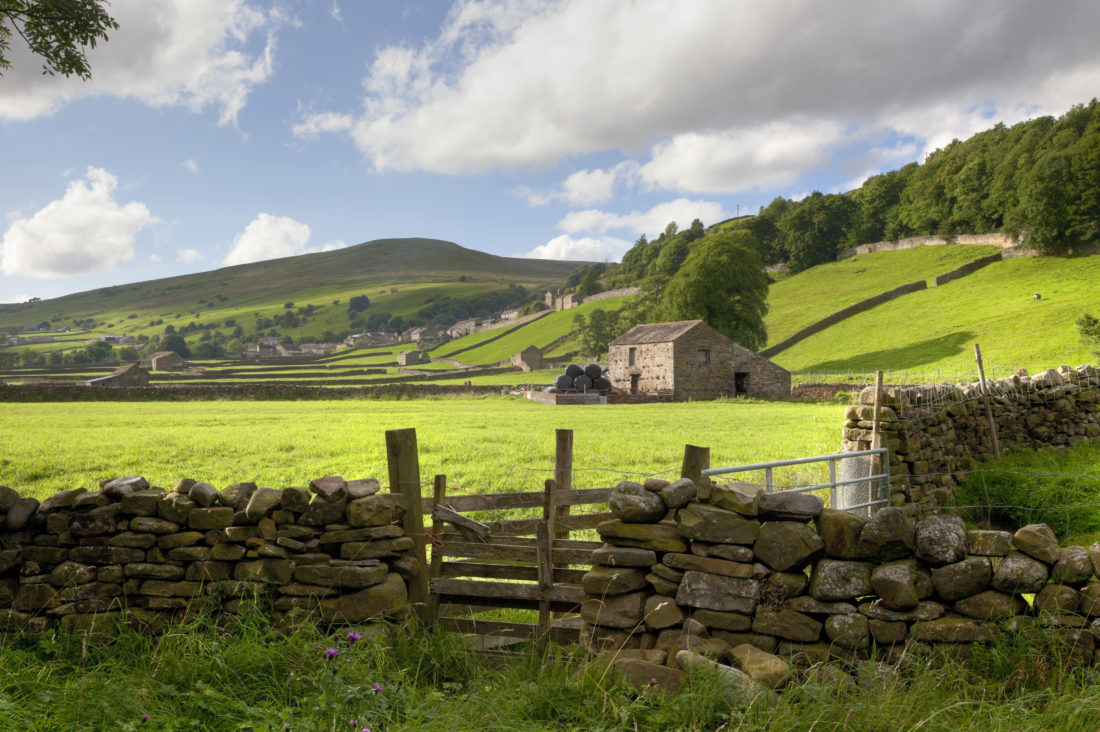 A Tale of Two Businesses
Dean and Diane both want to make a go of running a small business in their local town.  Dean wants to open a local antique store, while Diane has her sights set on opening a small boutique on the bustling riverside. Both budding entrepreneurs grew up in the same town, so they know that there's a demand for their businesses. They've drawn up the plans and obtained all the necessary loans. Their next stop is finding a suitable insurance policy. But where to start? Even though they're both small shops in the same town, if done right, their policies will look very different.
Insuring Dean's Antique Store 
Dean is based in the centre of the town, amongst the hustle and bustle of the high street. He rents the space where his shop is based but owns the residential flat above it. Because Dean has a mixed commercial and residential property, he requires bespoke cover to account for the full scale of his cover requirements. 
Since Dean is selling and handling antiques, he requires protection which accounts for the fact, he will be cleaning, restoring and valuing his items. For this, his insurance should include cover for restoration and repairs. It also needs to account for any fluctuations in the value of his pieces as they increase and decrease over the years. Dean's items could be held in his store for a lot longer than other shops in the area, so it's vital for him to conduct revaluations regularly.
Dean's policy will also need to account for depreciation in value following item restoration. For example, if he needed to recover a first edition book, this would then be worth a lot less than its initial value. Or if he had to repair a painting due to water damage.
Dean expects customers to have a good browse in his antique store, so he also needs sufficient public, product and employers' liability cover in place. This will cover any resulting legal and compensation fees if, for instance, somebody falls in his shop due to his negligence.
Dean's items are also purchasable online and he ships a lot of his items abroad, as well as transporting his goods to local dealers and buying and selling at auctions. This means he not only requires goods in transit cover, but he also needs protection for his items when they're being shipped worldwide. Because of his online presence, his business would benefit from cyber insurance to protect him in the event of a digital attack.
Key features of Dean's policy
Mixed Commercial and Residential Property Cover

Restoration and Repairs

Business Interruption

Stock incl. Agreed Value

Depreciation following restoration

Goods in Transit

Cyber Liability

Items send across UK, EU and worldwide

Public, Product and Employers' Liability
Insuring Diane's Boutique
Diane has chosen to rent out a commercial property on the riverside. While her landlord has their own insurance for the building itself and its fixtures and fitting, this won't cover for damage to Diane's equipment, stock, liability issues or business interruption. These would need to be accounted for under Diane's own insurance policy.
As the property is based down by the river, it receives great footfall. However, its proximity to the water means that it is prone to flooding. If flooding occurs, Diane will need to find a way to fund the repair and replacement of damaged assets as well as fund herself and her staff's wages during the period the business cannot operate. As a high-risk area, Diane requires specialist Flood Insurance to ensure a competitive premium.
Diane's boutique expects to see stock fluctuations at key times of the year, so her insurance policy should account for this in order to ensure she is properly covered in busier months. This will be reflected in her stock insurance protection.
As a public-facing business, Diane is at a higher risk than other businesses of public liability claims for slips and falls and as she hires staff, she is legally obliged to have employers' liability cover.
Diane often attends fashion trade shows to exhibit her clothes and make new contacts in the industry, which means she needs goods in transit cover when transporting her stock and stand. Similarly, she can choose to cover one-off events with short-term cover accounting for public liability, event cancellation and equipment cover.
Key features of Diane's policy
Business Contents Insurance

Stock and Equipment

Business Interruption

Public Liability up to 5m, Employers' and Product Liability

Stock Insurance Protection – Taking into account seasonal fluctuations

Flood Insurance – Specialist cover designed for high risk areas

Goods in Transit cover

Trade Show Insurance – As and when required
It's clear that while Dean and Diane's circumstances may have seemed similar at first, having delved into their unique businesses, they require very different insurance policies. Every business is different, which is why out-of-the-box policies will rarely cover you for what you need. At FUW Insurance Services, we will work with you to arrange a policy which is truly suited to the unique nature of your business, so you're properly protected against the risks which could affect you. For a no-obligation chat, get in touch with your local FUW Insurance Services branch or alternatively call our friendly team on 0344 800 3110