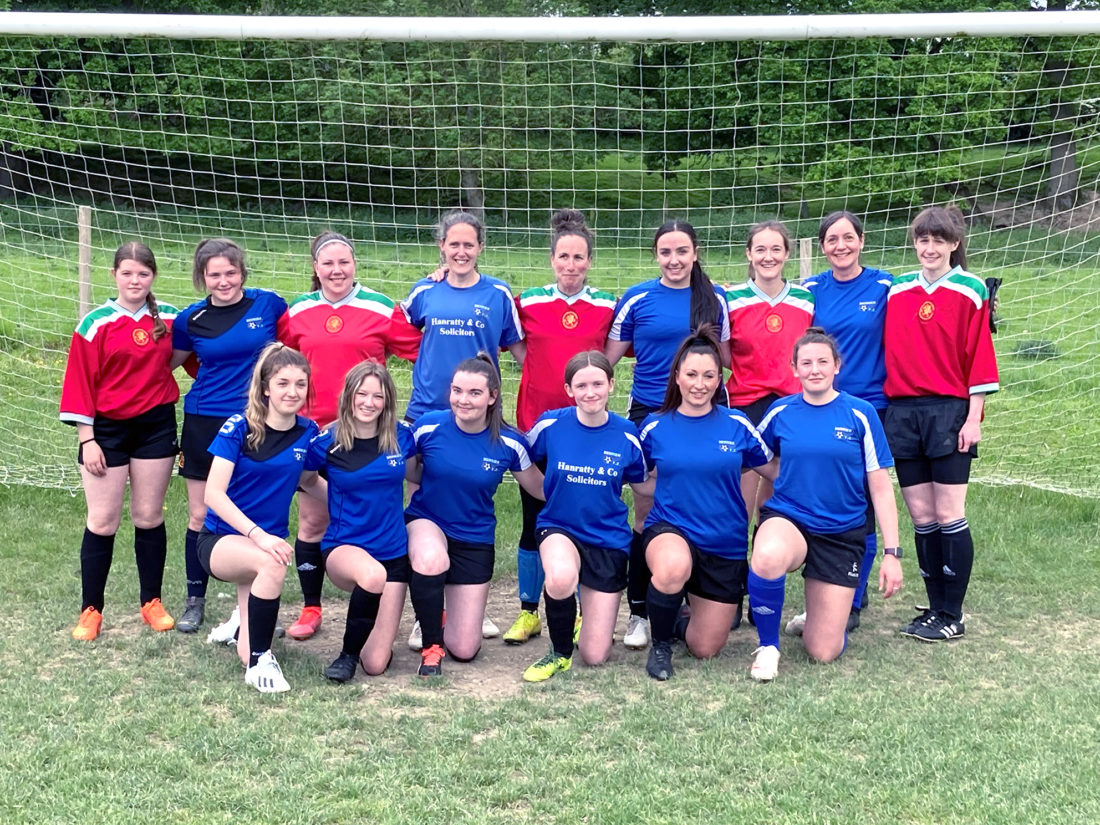 Funding success for Berriew FC thanks to Account Executive
Danielle Walker, FUW Insurance Services Ltd. Account Executive in Montgomeryshire received an email from Allianz advising her of the opportunity to nominate a sports club for the Allianz Sports Fund. 
She thought it would be a great opportunity to nominate her local club, Berriew FC, as she trains with the ladies team and both her children train with Berriew FC Juniors. She emailed the Coach Paul Inns with the link for him to complete and advised that she wanted to nominate them for a grant of between £500 and £3,000.
Danielle said: "Berriew FC are a great inclusive club providing opportunities for many young people in the surrounding areas. They currently have 296 players, of which 101 are girls which is amazing for such a rural club and I'm really pleased they were successful in receiving a grant.
"The application was made on March 26 and I received an email from Paul on June 7 confirming they'd been successful and were receiving a grant of £3,000!"
Head Coach Paul Inns commented: "We are so very grateful to FUW Insurance Services Ltd. for enabling us to apply for the grant with Allianz. 
"£3,000 is a huge amount for a club like ours and it will enable us to purchase a new kit for our women's team – who up to now have had to borrow the men's kit, as well as purchasing a new kit for our new U10 girls team, and general equipment so as to enable Berriew FC Juniors to continue to grow the girls game in the area."